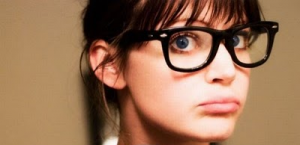 Our optical professionals can help you select eyewear that will help you see better and look great. We realize the importance of learning about you and your needs in order to serve you best.
Eyeglasses are just like any other technology: always being reformed and transformed. Sometimes it happens so quickly, it is difficult to keep track of all the different changes and options.
Come visit us at Chippewa Optical to see better and look great, and to learn about the latest advancements in eyewear. All our opticians are ABO certified, and our hope is that you will leave here at least a little bit more knowledgeable.
Eyeglass Frames:
We carry a large variety of frames ranging from bargain to designer brands. Our selection is updated regularly with classic, retro and contemporary style frames. So whether you are following fashion trends or starting your own, we can help. And if we don't have what you want in our store, we would be happy to make a special order to find you that perfect frame.
Eyeglass Lenses:
We offer a full line of prescription lenses: single vision, lined bifocal, lined trifocal and progressive (no-line bifocal) lenses. Technological advances in lenses have benefited eyeglass wearers. Lens add-ons such as Crizal and Zeiss premium anti-reflective coatings, scratch-resistant coatings, polarization and Transitions are available on most lenses.
No-line Bifocal Lenses:
Progressive lenses are no-line lenses for those who need bifocals or trifocals. Progressive lens technology is always improving, and there are now hundreds of progressive lenses on the market. We can help you differentiate between them and find what best suits your needs and wants. Our newest progressive lenses from brands such as Shamir and Varilux offer wider fields of vision, less peripheral distortion and more frame choices, compared to previous generations of progressive lenses.
We understand the importance of customer service and we offer a wide range of free eye-wear services, including adjustments and minor repairs.
For more information from AAO Eye Health click on:
Eyeglasses
Vision Correction